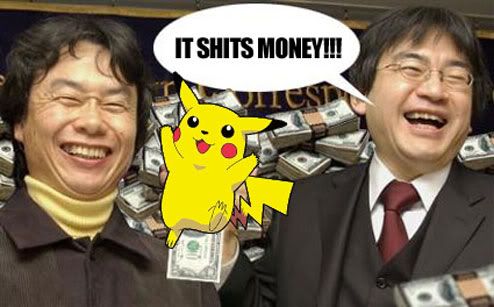 The figures published by Siliconera detail the number of Pokemon games sold around the world to date.
Pokémon Diamond and Pearl: 17.57 million
Pokémon Platinum: 7.43 million
Pokémon HeartGold and SoulSilver: 11.90 million
Pokémon Black and White: 11.51 million
With this many copies sold worldwide it's easy to see why Nintendo would do well to push for the 3rd "Black and White" game to be put out on 3DS. With the potential for at least 7 million sales it could really boost those 3DS unit sales numbers.
Interestingly enough Famitsu magazine featured an interesting quote from Tsunekazu Ishihara, The Pokemon Company President, stating Pokemon "surprises" are planned for both the DS and 3DS later this year. Let's keep those fingers crossed for a follow-up generation V game Pokemon fans!
source 1