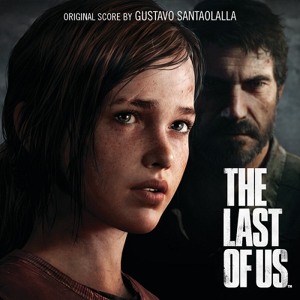 Boredom and listlessness, it's what is least advertised among the billowing carcinogenic stills in circulation for Naughty Dog's The Last Of Us. In fairness, it would be rather difficult to market, to communicate through images a misery and stillness that is not only pronounced but is absolutely taciturn to a mass gaming audience who's neither gun-shy nor looking to probe inward. The Last Of Us has no peculiar gait, produces no exaggerated hand gestures; it gathers nourishment, lucidity from its inching halcyon calm...
The Last Of Us Composer Gustavo Santaolalla channels the title's rise and fall of heat, the systolic readings of a body compromised, its oncoming systemic collapse imminent. Santaolalla is conscious of this grim prognosis: working through both intravenous and topical application, he gently prepares the host for the inevitable. Santaolalla manually moves the jaws of the disabled patient to chew, rotating and extending the legs. For every breath expended he has maximized the output of blood and delayed the toxin for just a moment longer. Watching, hovering over, proves to be the most difficult part.
On The Last Of Us, Santaolalla gives voice to, channels its marginalized, emaciated population. Through his near silent reverberation, he articulates the disposition of those few that remain as both septic and diminished by the lengthened concrete roads they must traverse. For every lone piece of bruised, rotten pear, there are fifty jagged cinder-blocks.
Santaolalla's compositions log all sacrifices made, all chips used in bargaining, and a graying moral rhetoric. It showcases individuals in a frozen, toiling paralysis. Though they may feel the tingle of nerve-endings, there will be no recovery, as their ability to differentiate the straight line from mild camber is dictated by their need to justify the lurid and deplorable measures administered by their hand. It leaves every choice a parabola, a malleable balloon of varying intent and righteous hot air.
Not everything here is passive however, and there are indeed moments meant to capitalize on the chase: the pressure of being pressed down upon with the full weight of the body, the hands in a desperate reach for any primitive weapon. Escape and defense are themes not forgotten among the score's myriad ponderous islands or its retreat to the shade of a sickly elm.
Santaolalla's balance of traipsing subtlety masterfully complements the desperation, the loss of one's own moral compass, and the futility of its protagonists to remain in light. The Last Of Us, split across its thirty pieces of music, creates some of the most despondent and unsettling refrains of this generation.
9.5/10