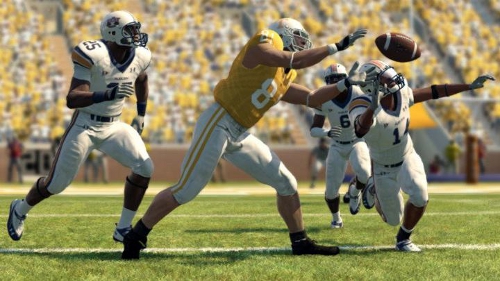 A feature in NCAA 13 is the "Uniform Store" and it's bringing in a few great looks. Looks that you college football followers would recognize only from watching the game on the TV. Some new uniforms that are available are also free. You can find some awesome jerseys for the following teams:
Alternate uniforms for:
Arizona
Arkansas
Eastern Michigan
Florida International
Mississippi State
Missouri
Northwestern
Oregon
Rutgers
Texas A&M
Washington
Also available there is the Adidas Strategy Pack for an additional 80MP. You will find that both Michigan and Notre Dame uniforms that they debut in 2012. Unfortunately for Playstation 3 gamers won't have any of these alternative uniforms available till September 18th.