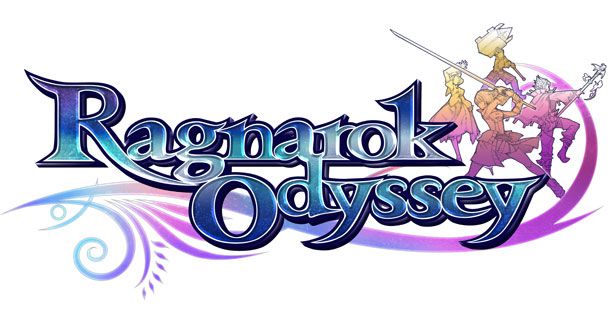 So I've had the luck to be able to get a review copy of XSEED's Ragnarok Odyssey. You may remember me talking about this before, and even though I've already preordered the Mercenary Edition in full, I jumped at the chance to get my greedy hands on an advance copy of this game. First off I just want to say I'm actually really happy I did get my Mercenary Edition now, if nothing else for the soundtrack that will come with it. The soundtrack is great and it reminds me so much of a lot of the music in Final Fantasy XI. That is probably because the composer actually did compose about 1/3 of the music for Final Fantasy XI. Yup, the game comes with a meaty soundtrack composed by Kumi Tanioka. That's such a win for me.
So anyways, there's no embargo date on this which is fancy lingo for I can talk about this all I want without getting in trouble, hurray! Because of that, you all get to read my first impressions. This game is an action adventure game, with a strange sense of RPG elements. You never "Level up" but your stats do increase whenever you've finished all of the missions in a chapter. Aside from that, any and all stat customizations are done by equipping weapons and cards. Fans of previous Ragnarok games will be familiar with the concept of cards, but for those of you that aren't its not difficult to explain. Cards literally represent the physical remnants of the soul of a monster you kill. When you attach this card to your armor it will lend attributes to you based on the monster. There are several cards that can drop for a particular monster species, some better than others. Basically, they're all essential to customizing the best character you possibly can.
Once you're satisfied with your weapon and equipment you head to the quest counter and pick up a mission. This is where the game feels very much like Monster Hunter. Combat however, feels way more like .hack//G.U. (for the record I LOVE .hack). The attack animations are very over the top and indicative of the Japanese anime style that the graphics are based on as well. You can launch foes and preform combos on them in the air, without the risk of falling until you are done. You have several combos you can use made up of the two attack buttons and powered-up charge attacks as well. The game is very action packed and the combat looks and feels great. Considering there are only two attack buttons you will be totally surprised at all the various combos you can actually pull off both on the ground and in the air. There is further variety to combat as well depending on what class you choose. I wont get into too much detail, but there are six different classes to play: Sword Warrior, Hammersmith, Mage, Cleric, Assassin, and Hunter. So far I've tried Hammersmith, Assassin, and Hunter; Hunter being my favorite so far.
While on missions I have noticed that the enemy AI seems noticeably dumb. I'll have attacked a monster as it's walking on occasion only to see it continue walking to the same path as if didn't just get shanked for a critical 130 points of damage. It doesn't seem limited to any particular enemy type, though I notice it happens with orcs more often then anything else. It's not a deal breaker by any means as it will more often than not help you kill monsters without taking damage, preserving your precious HP for larger battles. It doesn't even really happen that often but when it does you'll notice. Another downside is the occasionally unbalanced difficulty level. Right now the game has fairly difficult moments even in the single player. The dang Orc King boss at the end of the first chapter was finally bested on my fourth try (as Assassin). I haven't attempted the same fight yet with my Hunter or Hammersmith, but I can estimate the strategy I'll have to use will be different. As tough as this fight, and the first extra mission were, they certainly weren't impossible. Perhaps they seem harder only because you can't simply level up before fighting the boss if you fail the first time.
I wasn't able to check out the online co-op due to there being only review copies out at the moment, but I did familiarize myself with the menus, and they seem very easy to use. You can create an online lobby via the tavern and set the game to PSN friends only or anyone and even set a password if you feel so inclined. Any mission you have available to you can be selected. I don't know if you will or will not be able to enter a mission you don't yet have available to you, but I guess we'll see what the deal is there when the full game releases.
All in all I am having such a blast with this game. The graphics are great, the textures especially detailed, and the amount of character customization is another great point of interest. I've already been able to make my Hammersmith look like Freddie Mercury, and my Assassin look similar to Bayonetta (minus the hair monsters, of course). You can even dye or armor or headgear to further customize your character, though only four paint schemes exist for each piece. Not a serious drawback, but I did appreciate the ability to dye my clothing with more than four colors in games like Fable III and Assassin's Creed II. Hopefully this is something that may be included in a sequel, right GungHo?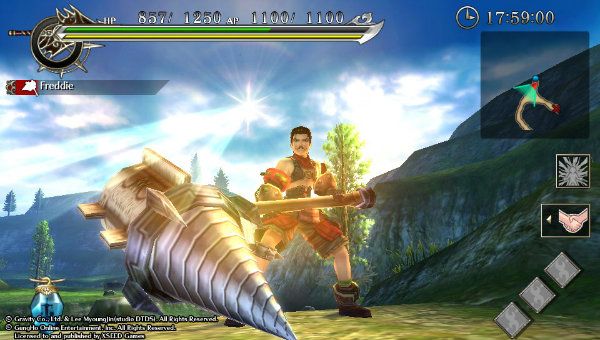 Either way I've been having a blast and I cannot wait for retail to hit to be able to start a new character and play online with friends. the Review is incoming, but I do want to get a good feel for that online before finishing as I feel like it is a huge component to the game. Well kids, that concludes my first impressions. If you feel like picking this up, you may even see me on; my PSN ID is WildCardCorsair!